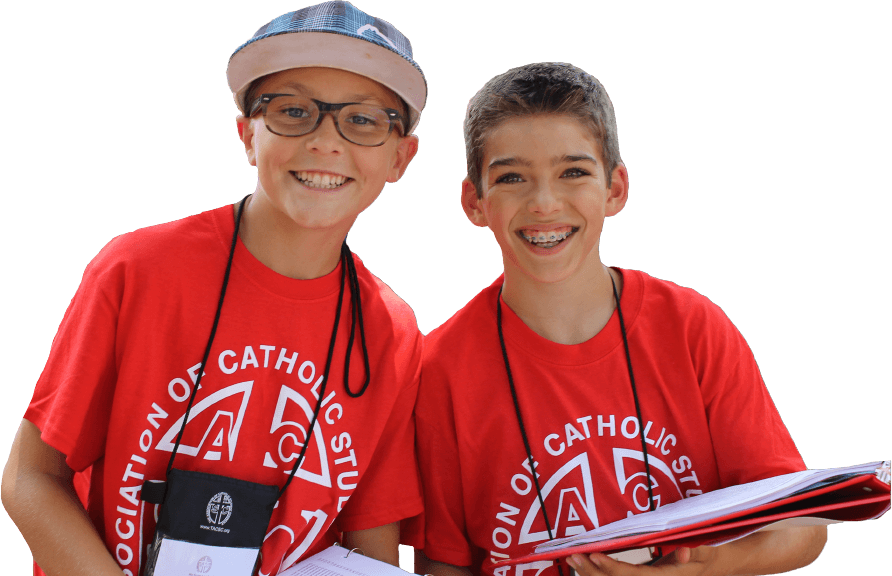 HOW DO YOU TEACH LEADERSHIP?
The answer is that leadership is a process. People with leadership potential do not become leaders overnight. Rather it is up to existing leaders to train the next generation and show them the way.
That is exactly what we have been doing for over three decades at TACSC, in teaching and living our mission of developing moral leaders who positively impact our world.
Everything we do at TACSC is tied to our four curriculum pillars which are the foundation of our programs and leadership.
REAL WORLD STRATEGIC PLANNER
REAL WORLD STRATEGIC PLANNER
Who has the ability to set goals, design and manage projects
Who collaborates, thinks interdependently and builds consensus
Who is a flexible thinker
Who is can identify a problem, evaluate solutions and resolve conflicts
EFFECTIVE COMMUNICATOR
Who speaks and writes effectively for a variety of audiences
Who is a respectful, active listener that can respond or build on ideas
Who uses technology responsibly and innovatively
Who understands and demonstrates nonverbal skills through poise, confidence and appearance
SERVANT LEADER
Who uses God's gifts to affect change
Who is an accepting, empathic, compassionate and respectful leader
Who has an active multi-faceted prayer life
Who is an involved member of their school, church and global communities
LIFELONG MENTOR
Who understands that their actions have impact and consequences
Who applies learned skills in their school and daily life
Who reciprocates by guiding others to discover their leadership potential
Who fosters curiosity, humor, passion and a love of learning
OUR HEADQUARTERS STAFF
Anthony
Associate Program Director
Anthony Boulahoud has a deeply rooted passion for leadership developme...
Anthony
Associate Program Director
Anthony Boulahoud has a deeply rooted passion for leadership development. He has been a part of TACSC for over a decade, beginning as a Summer Conference Delegate at Pitzer College in 2008. He served as a volunteer and workshop facilitator year-round at Student Leadership Days and Summer Conferences. While attending Damien High School in La Verne, CA, he brought TACSC onto his campus and helped expand the program to other high schools.
In 2015, Anthony was appointed as Associate Program Director to oversee the growing High School Program. Anthony develops and maintains relationships with all partner High Schools over five counties in California and Arizona. He also oversees the organization's Regional Program Assistants, volunteers, and committees.
Anthony is currently earning his doctorate at Pepperdine University in Education, Leadership, Administration, and Policy. He earned his Masters in Urban Education through the Partners in Los Angeles Catholic Education (PLACE) program at Loyola Marymount University (LMU). He is also an alum of the University of Southern California (USC) where he earned his Bachelors in Policy, Planning, and Development with an emphasis in Public Policy and Law.
Anthony also serves as the Onward Scholars Program Director at St. Anthony High School in Long Beach, CA. The program provides high-achieving students with comprehensive support through scholarship, mentorship, and access to the nation's best universities.
Outside of work and school, Anthony serves on his hometown's Parks and Recreation Commission as the Vice-Chair. He is also the Executive Director of the Lebanese Collegiate Network, which provides academic and professional development for college students.
Gene
Program Director
Gene Detre was appointed Director of Programing in November 2013. Prio...
Gene Detre was appointed Director of Programing in November 2013. Prior to this position, he had been Executive Director for four years, member of the TACSC Board of Directors for five years and served as both President and Secretary of the Board. Gene has previously worked as a high-end retail buyer in several Bay Area based companies. He additionally managed the development of several successful products and, utilizing his public speaking skills, trained product presenters for major home shopping channels. Gene's involvement in Catholic youth leadership began in 1983 when he attended his first summer conference as a student delegate. He has worked as a staff member since 1984 and has been involved in many different levels of the organization. Gene has organized and executed Student Leadership Days and Summer Conferences in several regions, as well as mentored individual students and staff through workshops and activities. He uses his extensive experience in training presenters to maximize the potential of the volunteer staff. He is passionate about Catholic youth leadership and is excited to help students identify, develop and maximize their leadership potential. Gene graduated from UC Riverside with a degree in Psychology and is currently completing his Master's in Education. Gene is married with two children and lives in Northern California.
Heidi
Executive Director
Heidi Johnson is one of the founders of the non-profit organization, S...
Heidi Johnson is one of the founders of the non-profit organization, Spiritual Care Guild at Childrens Hospital Los Angeles. With the help of friends, Heidi used her background in sales and marketing to start a 501c3 non-profit to provide chaplains to Childrens Hospital Los Angeles. Today, the Spiritual Care Guild at Childrens Hospital Los Angeles funds and provides non-denominational chaplains 24/7 for children and families. The nonprofit organization has funded and grown the Spiritual Care Department, helped raise millions of dollars, created a Spiritual Care endowment, helped the building of a new interfaith center and has become a national template for pediatric chaplaincy.
A strong believer in philanthropy, Heidi founded and co-chaired the Junior Ambassadors program at Children's Hospital Los Angeles, which engages children and families in giving back together. In addition, she is also the creator and founder of the popular blog, www.Charity-Matters.com which tells the stories of small non-profits and their beginnings and a regular contributor to Thrive Global. Her passion is using her voice to make a difference and connecting people and causes that matter.
A strong believer in education, Heidi currently serves on the Chancellor's Advisory board at Texas Christian University (TCU), a board member at the nonprofit Project Giving Kids, a board member at Christ Child of Pasadena, and of the Spiritual Care Advisory Board at CHLA. She is a past Trustee of her Alma Matter, Mayfield Senior School, and Co-Chaired the board at Verbum Dei High School in Watts for the past five years along with establishing the board's marketing committee. Most recently, she has been recognized as a First Lady of Urban Compass, Alumni of the Year at Mayfield Senior School and is a 2018 recipient of the Cardinal's Award.
Heidi has combined her love of empowering and educating youth in her current role as Executive Director for The Association of Catholic Student Councils, also known as TACSC. TACSC is a 34-year-old non-profit Catholic Leadership Organization, serving middle and high school students, which has grown under her leadership.
Heidi and her husband Ron reside in Pasadena with their three sons; Hunter, Henry and Ford. Heidi is a proud alumnus of USC.